 In 2013, the first Bob & Berts store opened in home store in Portstewart. In the few years since then, we've been shaking up the coffee shop industry everywhere we go with our Proper Coffee and Great Grub!
Find your nearest store and take a look at our menus! From coffees to cakes and stacks to shakes we've something for everyone. Perfect for gifting friends, family, teams and more. 
Get the Bobs gift card delivered direct your door.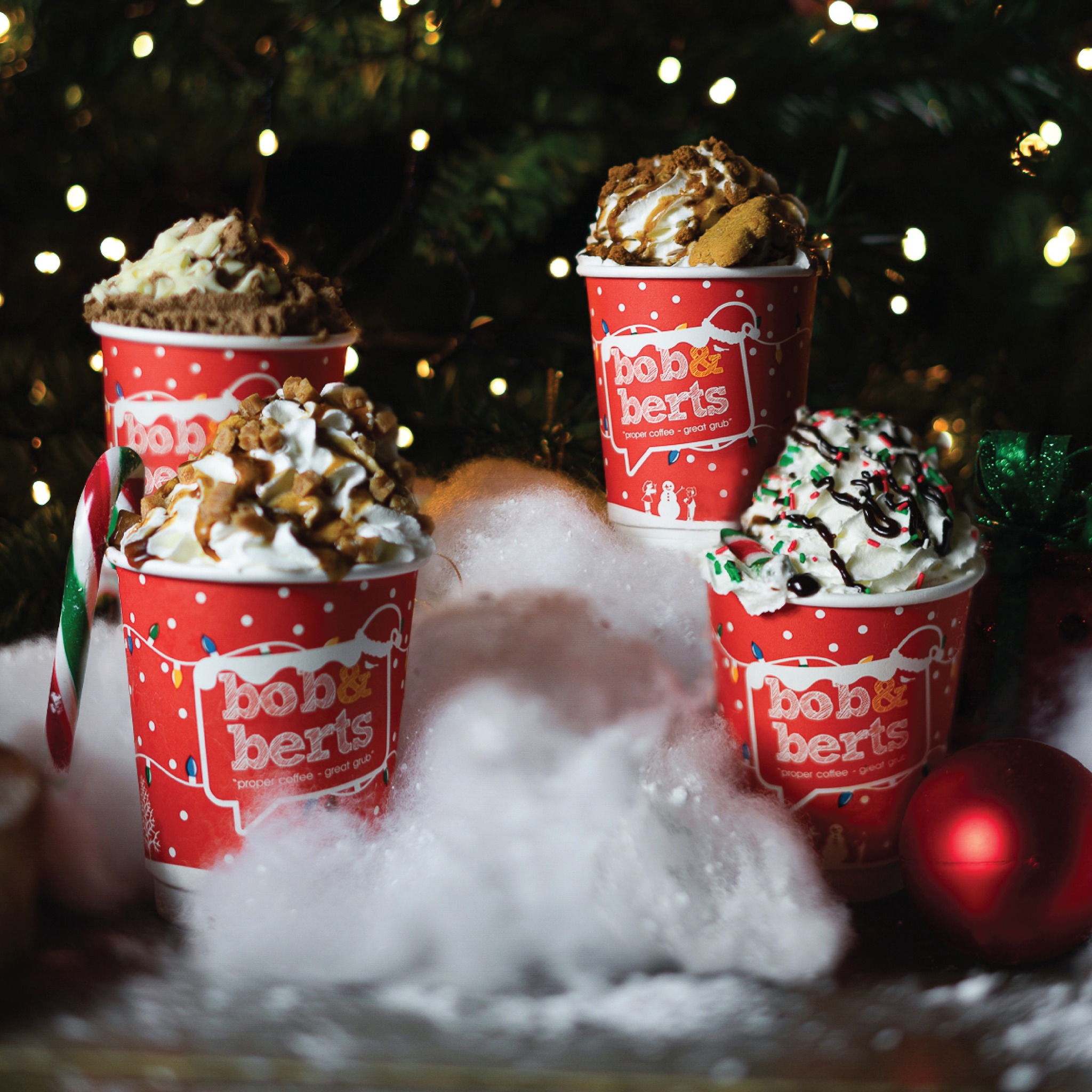 Our Christmas menu has officially launched and we have a range of festive drinks to get you through this christmas period☕️ We have comforting hot chocolate to caffeine...
Sign up to our Newsletter